Demon Angel SAKURA vol.2 -The Spirits of Hell-

The sale at DLSite.com


| | |
| --- | --- |
| Character voice | Ino Sakura,Nozomu Nanase, Yum Akatsuki, Hiyori Usami |
| Music | Kate |
| Sound effects | Codama Production, Taira Komori, otonomori |
| Graphics | Aki,Umeazuki,Tomi,Nunosuke,Yoshio,Riu |
| Planning, story, script, etc | Aki |






【Demon Angel SAKURA】
This is an action game about being swallowed whole, giant girls and battling monster girl bosses. It is intended for people of 18 years or older.

You can play with Windows, MacOSX, Android (7.0 or newer)




* Click to enlarge the images.


 日本語(Japanese) | English


| | |
| --- | --- |
| | There is a boy who has the characteristics of both an angel and a demon. He is the only angel in existence who is unaffected by the Hell Element. Although he used to live in Heaven, he traveled to Hell on the order of Anastasia, the queen of Heaven. During his journey events happened that prevented him from returning to Heaven. Although he is capable of using both Divine Arts and Demonic Arts, he rarely uses Divine Arts anymore. |
Kazari
Voice: Hiyori Usami
| | |
| --- | --- |
| A wind spirit living in Heaven (actually, she is a being created by wind spirits). She is utterly disinterested in other people, and doesn't defer to queen Anastasia in the least. The only exception is Sakura, to whom she has formed an unusual attachment. Since she is a spirit form she is both corporeal and not, and she can become one with the wind at will. Still, she almost always stays in her corporeal form. She is currently fussing over Sakura, who remains in Hell. | |
Kuroha
Voice: Yum Akatsuki
| | |
| --- | --- |
| Sort of a sister to Sakura. She is actually a reflection of Sakura created by the forbidden mirror. She has a dominant personality. She assists Sakura in battle. Her true body exists within Sakura's heart. Her physical form is maintained by Sakura's arts, and she cannot maintain her presence if Sakura is asleep, unconscious or exhausted. When this happens she retreats to the flipside of Sakura's heart, and Sakura is unable to communicate with her anymore. | |
Aura and Viarche
Voice: Yum Akatsuki
| | |
| --- | --- |
| A guardian with the power of wind, created by the wind spirits in Hell. | |
Terra
Voice: Nozomu Nanase
| | |
| --- | --- |
| A guardian with the power of earth, created by the earth spirits in Hell. | |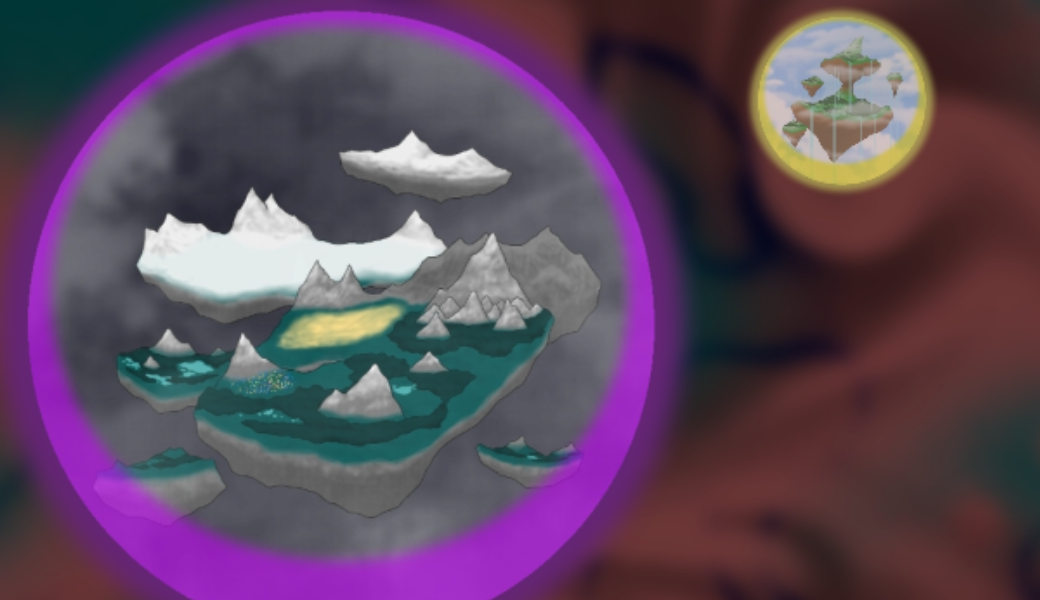 In the vast emptiness known as the World Ovary, two adjoining worlds float. They are known as Heaven and Hell. The worlds are connected by a gate. However, their atmospheres are suffused with substances known as Heaven Element and Hell Element. To inhabitants of the opposite world, these are poison, so there is little interaction between the worlds.
| | |
| --- | --- |
| | Sakura... the only angel who is unaffected by the Hell Element. He journeyed to Hell on queen Anastasia's orders to find the forbidden mirror that it was stolen by invaders from Hell, but... |
| | |
| --- | --- |
| Maybe it's because of Kuroha, Sakura's alter ego created by the forbidden mirror, or maybe it's for a different reason... Either way, his body can no longer withstand the Heaven Element, and so he is unable to return to Heaven. | |
This is Hell, the village of the rabbit tribe...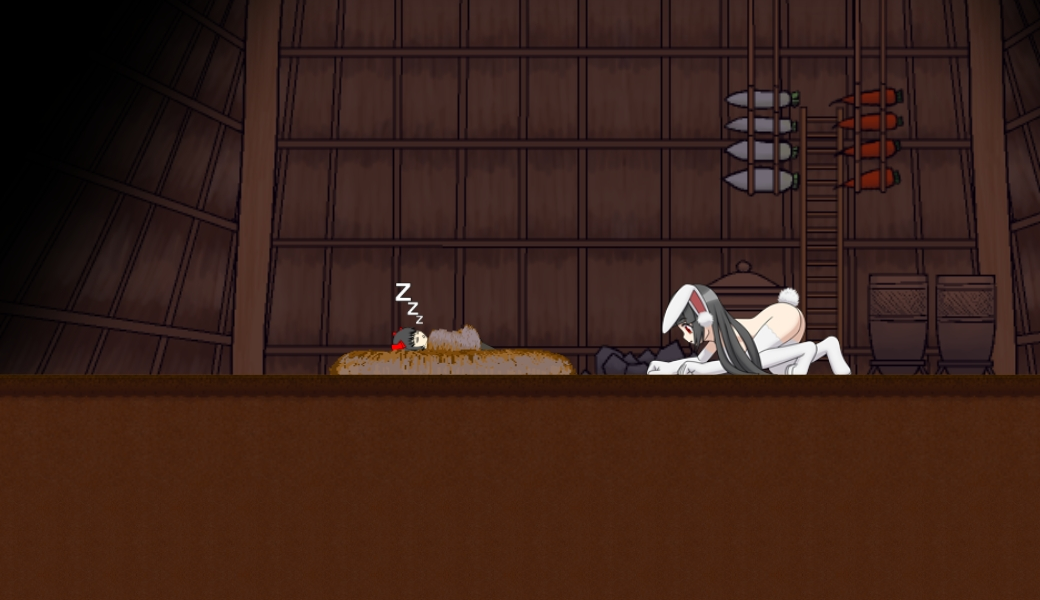 History and Data
* Please re-download from the purchased web site.
2023/4/30 ver3.0.0.1

Compatibility with Android 13 and above
Changes to the key configuration
Added the "Unlock All Extra" function at the top of the settings screen
Added the key configuration function to the settings screen
Re-recorded the voices of Kuroha, Kazari, Harpuia, Rafflesia, Treant, Aura and Viarche
Reduced memory usage
Reduced app size
Changed the screen size to wide-screen
Improved operability
Various other minor fixes.

2017/4/22 ver1.0.2.0

Fix to prevent player character from going out of the screen

2015/1/23 ver1.0.0.0